I have heard horror stories about people having teeth removed because they were painful.  But the problem is that the teeth were innocent!
After the tooth or teeth were pulled, the people still had tooth pain.  The teeth were removed but the original cause of the pain wasn't treated.
There is a strap-like muscle that attaches your lower jaw to your upper jaw.  It allows you to chew and clench your teeth.  It is called the massater.  There is one on each side of your face.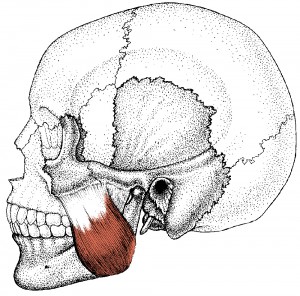 When the massater develops trigger points (hyper-irritable areas of muscle that cause pain) it feels like the pain is in your teeth!
If you have pain on the top and bottom teeth on one whole side of your mouth there is a very good chance that the massater muscle is to blame.
Here's the treatment:
Place your thumb on the inside of your cheek on the painful side.  Place your index finger on the outside of your cheek.  Reach toward your jaw joint with finger and thumb.
When you clench your jaw you will feel the massater become hard or pop out if you are back far enough.  Relax your jaw and 'pinch' the massater between your thumb and index finger.
Search around for tender areas.  Hold the pressure on the tender areas for about 12 seconds.  If an area doesn't seem to be relaxing, it's okay to leave it alone for a few minutes and go back to it later.
Search the whole massater from back to front and from where to attaches to the lower jaw to the upper jaw.
Sometimes the massater is the only cause of your 'tooth pain'.  Sometimes a few other muscles are involved and may be causing your jaw pain.  Those other muscles are in your neck on the same side and on the sides of your upper head.
The temporalis muscle on the sides of your head can also cause you to feel 'tooth pain' that really isn't in your teeth.  It is a referral from a trigger point in that muscle.
A tooth infection can also cause trigger points in the massater.
But most often what feels like a tooth infection or painful cavity is actually the result of trigger points in your jaw muscles.
By doing this simple form of massage–pinching your jaw muscle and looking for tender points to hold–you may be able to get rid of the pain in your jaw and teeth naturally.